Turbo Titan
HYBRID & POWER/ECO
POWER & ECONOMY MIX REMAPPPING  |  POWER & ECONOMY MIX TUNING
FUEL SAVE | GOOD POWER | TRUE TORQUE
If you're looking economy in virtually all turbo diesel engine with additional power and torque then an standard engine remap is the product for you!
Our standard remap software is developed to work on a standard vehicle maintaining manufacturer levels of reliability and original service intervals. Turbo Titan is specially designed for improved power & economy mix.
The most popular remap choice, offering the best mix of power and economy in virtually all turbo diesel engines.
Designed to de-restrict the engine and open up the true torque and power range.
Blue remapping offers a better driving experience while returning an improved fuel consumption figure.
Parameters are carefully managed to optimise best burn times and achieve optimum in-cylinder pressures.
Our technicians have developed a unique range of tuning services which can deliver the very best in economy tuning. They provide significant gains in fuel efficiency whilst improving the feel and driveability of the vehicle.
All manufacturers have to limit the power and mpg of their vehicles in order to adhere to the many different markets they face due to simple things such as differing fuel grades around the world to issues with marketing and affordability. As a result your car will always underperform for both power and fuel efficiency.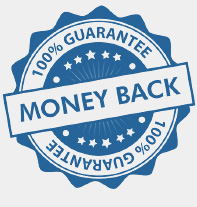 We have optimized our economy tuning software to deliver the optimum economy while also providing an increase in power at the same time.
The most important benefit you will see is the significant fuel cost savings from Economy Tuning. Fuel economy is dependant on driving style, Taking an average 10% saving, this soon mounts up, if you a commercial driver doing long mileages then the remap will pay for itself very quickly. Explore through our cool Fuel Calculators and see how much you can save.
When You take Your vehicle Away, You Will leave With:
A Lifetime Warranty on the software
A no-quibble 30-Day Money Back Guarantee
Remapping Frequently Asked Questions
 
You can call us on: 07581 218500. Our Team will be happy to help you. OR You can contact us using the request a quote. We give 30 day money back guarantee, in case if you are not satisfied with our service.